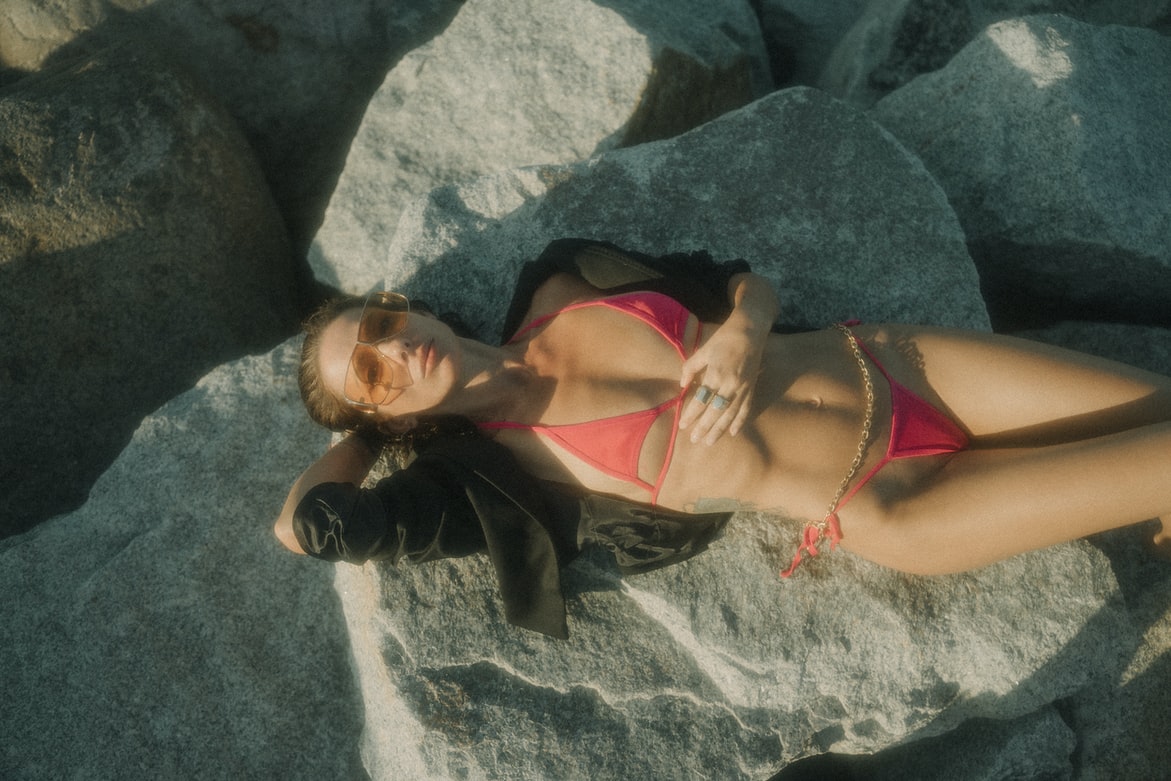 Be it for wearing a swimsuit, keeping your body clean, or getting sexual pleasure, you have decided to get remove your part or all of your pubic hair. However, pubic hair removal can often be uncomfortable, painful, and a real nuisance since the skin around the pubic area is very sensitive and the hair is thick and coarse.
Do you want to know how to remove hair from private parts naturally? Wonder how to stop pubic hair from growing permanently? In this complete guide, we will describe the most effective pubic hair removal methods for both men and women, along with their benefits and side effects.
Can we remove hair from private parts permanently at home?
The answer is no. No hair removal treatment on the market can remove pubic hair permanently or completely at home. However, there are a variety of ways that are recognized as having long-lasting hair reduction, some for weeks, others for months. Even professional hair removal methods like laser, electrolysis and IPL can only achieve semi-permanent hair-free skin. This is because the main reason that hair growth is hormones. That means hormonal changes will cause new hair growth.
How to remove pubic hair at home?
The following techniques are very easy to remove pubes do not take much time. You can take a look and find the most comfortable one for yourself.
1. At-home IPL hair removal devices - most effective
At-home IPL hair removal devices are the most effective method for long-lasting hair removal for pubes, facial hair, and body hair in the comfort of your own bathroom. These portable devices claim to permanently reduce down by delaying the hair cycle and preventing regrowth.
What is an IPL and how does it work?
IPL is a broad-spectrum light that is diffused across the skin to help reduce hair permanently. It acts in the same way as the laser. A flash of light directly transformed into heat is sent to the pigment of the hair to burn it from the root. The regrowth will be slower and slower with finer hairs and the pulsed light sessions will become less frequent. Why choose IPL hair removal? Keep reading to learn its pros and cons.
Benefits
This method is really effective. Depending on the IPL epilator you choose, it will remove more or less than between 80% and 90% of hair after 6 to 8 sessions

The process is rather quick since this type of hair removal treats rather large areas ranging from 2 to 7 cm² depending on the device. You only need 8 minutes to treat your pubes and only 20 minutes for the full body.

It offers full treatment. Unlike other hair removal methods such as waxing or razor which are only dedicated to certain areas, the pulsed light epilator can really treat all areas of hair. Be aware that it is strongly not recommended to treat areas near the eyes or ears.

It is a painless method. Compared to other techniques, including shaving, threading, or waxing, IPL is less painful and sometimes even pain-free.

Pulsed light is a cheaper method than other traditional hair removal techniques and laser hair removal in a long run. An IPL often costs you at least $200 and sometimes as much as $500, but it's cost-effective to invest for a quality device of less than $300 and to benefit from 10 years of use.
Side effects
This technology is not compatible with dark skin, or even light-colored hairs. Dark and black skin would risk reacting to flashes by "burning" because to be effective, the light must detect a sufficient contrast between the hair and the color of the skin.

IPL devices can cause side effects like burns, redness, light bruising, itching. This is due to the superficial burns of the lumen, or the imbalance of blood circulation.
Choose the best IPL hair removal handset - MissPeachy
Are you looking for an IPL epilator for a private part, peach fuzz on face, and body at the best value for money? MissPeachy uses FDA-compliant high-fluence IPL technology for this semi-permanent hair device, making it 100% safe to use at home for women and men and effective in removing hair. You will be able to notice a clear reduction in the growth of your hair after just 4 weeks.
MissPeachy IPL laser hair removal handset offers 7 intensity levels to adapt to different skin sensitivities. Depending on your hair removal preferences and the area to be treated, you can choose the intensity level and different treatment head sizes that suit you best. With ultrafast light speed and a large window, MissPeachy can perform private hair removal in just 8 minutes and a full body in 30 minutes.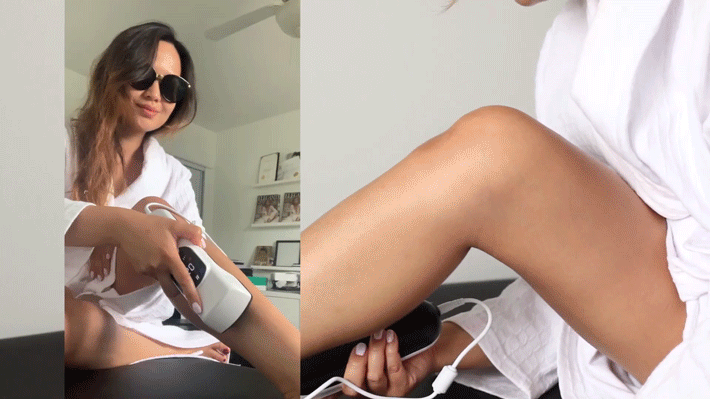 2. Shaving
Shaving is a popular method for pubic hair removal, which removes hair just below the surface of the skin. It does not cause hair to grow back thicker. How often you shave depends on your individual hair growth rate, usually two to three days. In the growing phase, areas that have been shaved may have a rough texture. This method of hair removal is appropriate for most areas of the body.
Benefits: Get a neat look down there with one pass, its price is affordable and it does not hurt.
Side effects: Hair grows in a few days. Shaving your pubes can irritate or cause small cuts if not operated carefully. To avoid this, it would be better to choose a special razor for pubic hair. And shaving creams can cause allergies or irritations. In addition, the chances of ingrown hairs are increased.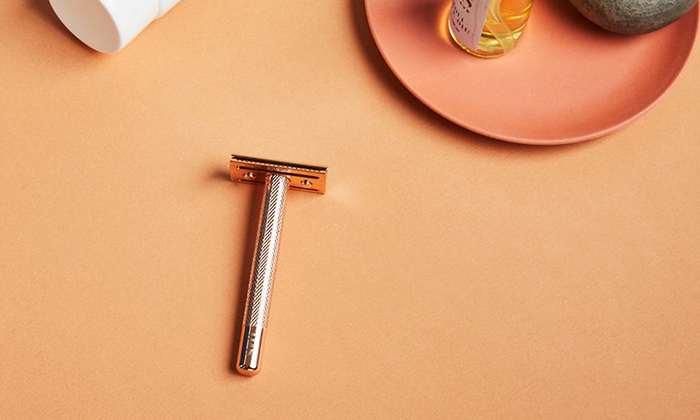 3. Tweezing or threading
This type of hair removal is done with tweezers or fine cotton threads. It is a safe and cheap hair removal method that works for areas that have less hair. This type of method can be uncomfortable and time-consuming, but it may be worth it if you have only a few hairs that you want to remove on your eyebrows or face. Hair removed in this way takes 6-8 weeks to grow back. You should not use this method of hair removal for larger areas because it can cause hair to be buried under the skin or scarring.
Benefits: hair is removed from the roots, which delays hair regrowth and limits hair growth inward.
Side effect: It is a very long and painful method. In addition, it can cause redness, swelling, itching, irritation, and damage to the skin. It can also create cystic hairs (where hair grows in the opposite direction or to the side under the skin and causes a small injury) and infection.
4. Hair removal cream
Hair removal creams are the use of chemicals to dissolve the hair shaft. They are painless and fast-acting. The creams are more efficient after a bath or shower and should not be applied to small cuts or burned skin. Hair grows back in about 2 weeks. Be careful when choosing depilatory creams without the need for a prescription as some of them are specifically formulated for unwanted hair in the pubic area and others for unwanted hair in the facial area.
Benefits: Painless, inexpensive
Side effects: superficial chemical burns or allergic reactions. It is advisable to treat a small area to test the cream before using it on the entire area you want to treat.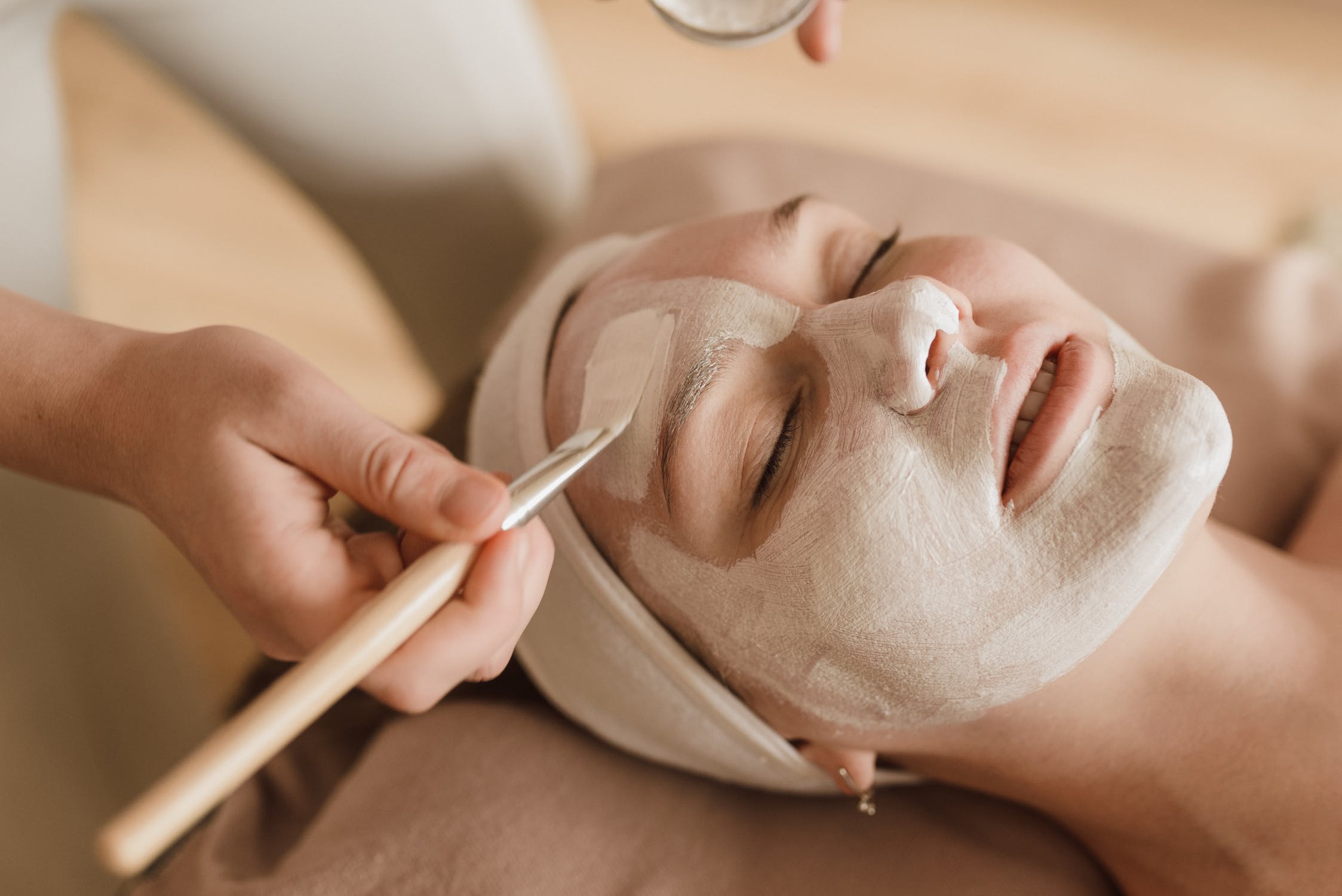 5. Waxing
Waxing can be done at home or in a salon by a professional. It consists of applying a layer of wax to the area where you want to remove the hair. When trying a full Brazilian wax, the hairs that have been trapped in it are pulled out at the same time. It can be painful, messy, and hairs can break off during the process causing them to stay in place. Can be used on the eyebrows, upper lip, back, bikini area, and legs. As long as you remove hairs with the root intact, you can expect the same results as tweezing or threading. Waxing should last anywhere from 3 to 6 weeks.
Benefits: Smooth skin and a hair-free groin for approximately three weeks.
Side effects: If you have sensitive skin, then wax can be very painful. It can cause rashes or make them worse. In some people, folliculitis or cystic hair can appear when it grows back.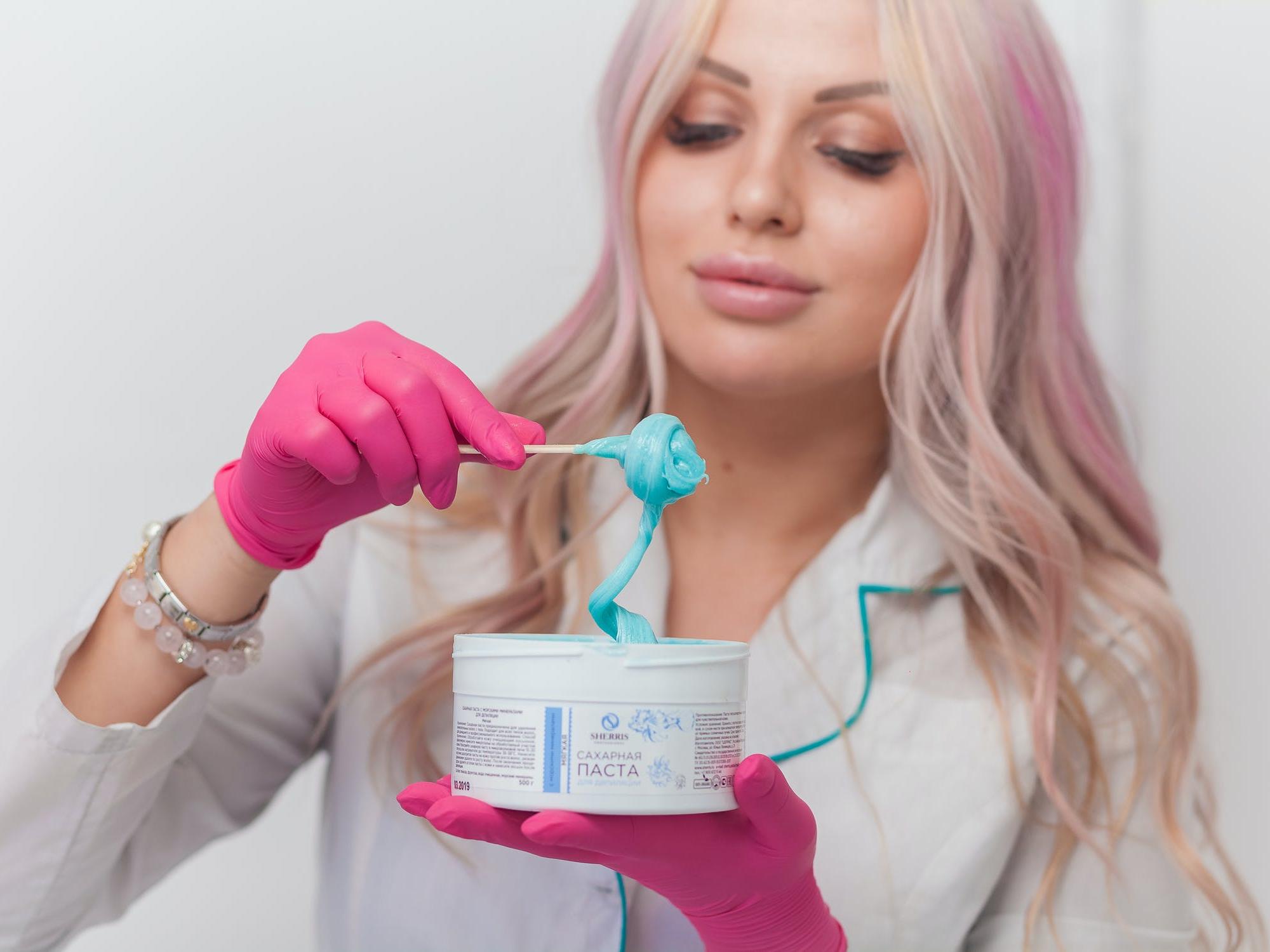 How to remove pubic hair naturally?
If you have very sensitive skin and little pubic hair, you may want to find alternatives to traditional hair removal methods. Read on and discover how to remove hair from private parts painlessly and naturally.
1. Baking soda
When it comes to hair removal, baking soda is the trick that shaves the hair closely. By hardening on our skin, it encompasses the hair, softens it and then makes it vulnerable to the slightest pressure. The hair can then be pulled out easily or it will fall out on its own. It is safe and slows down the growth of new hair.
To do this at night, all you need to do is boil 100 ml of water and then add 1 tablespoon of baking soda. When the preparation has cooled, dip a cotton swab in the liquid and press it on your hair. Let it dry overnight and remove the formed paste the next morning and apply moisturizer to the area (s) to prevent dry skin. Repeat this process for two or three days, you should see results.
2. Sugar and lemon juice
You can prepare a homemade depilatory wax yourself with white sugar, lemon juice, and water. Its texture is grainy thanks to the sugar and can help to weaken the hair at the roots. In addition, lemon is astringent and a good natural bleach, which makes the pubic hair lighter and less visible.
To prepare this depilatory wax, you must put two cups of sugar, the juice of a lemon, and a little water in a pot. The liquid should completely cover the sugar, heat the mixture over medium heat, and stir with a spoon until the sugar dissolves. When it reaches the boiling point, lower the heat and cook until you have a sticky honey-like paste. Finally, remove from the heat and use this homemade wax in the same way that you would use a commercial wax. Spread a thin layer on the pubic hair and pull hard in the direction of hair growth.
3. Oatmeal, honey, and lemon
This home remedy progressively weakens the hair and with it, you will obtain excellent results. When using a nourishing mask for your skin, ingredients like flour with oats, lemon, and honey will help to have smooth skin, shiny and smooth. In particular, oats have a smooth grainy texture and which makes them a great purifying agent. It helps against sun damage, redness, and itching. You need to repeat two or three times a week to achieve the desired result for hair reduction and/or improve skin appearance.
Grind the oats to make flour. Add the lemon juice and honey. Mix well and apply the mixture on the face evenly. Target the area where the hair is unwanted and apply more mixture to that spot. Let sit for 15 to 20 minutes. Then gently rub the face in circular motions for two to five minutes. Rub against the direction of hair growth, being careful not to apply too much pressure. Then rinse with water.
Tips: Remember that lemon can cause an adverse reaction to the skin when exposed to the sun.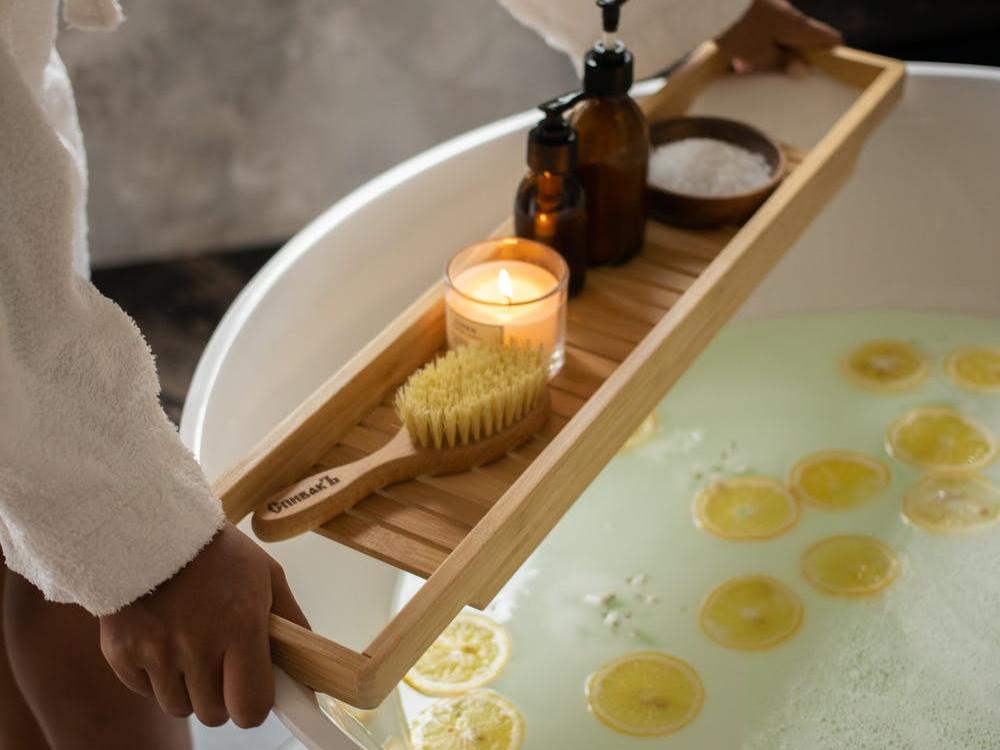 4. Turmeric
Turmeric hair removal treatments stand out above the rest due to their effectiveness. It offers longer-lasting hair removal while leaving cleaner and healthier skin due to its antibacterial and anti-inflammatory properties. These are the treatments that you can make with turmeric:
Turmeric and coconut oil: mix half a teaspoon of coconut oil and a half of turmeric powder, apply on the down there and let it rest for about 10 minutes.

Turmeric and milk: combine half a small spoonful of turmeric with a little milk until you get a kind of paste. Apply it on your upper lip and wait 15-20 minutes for it to dry.

Turmeric and papaya: with a tablespoon of turmeric and two crushed papayas, you will get an effective home remedy. Apply the mixture with circular massages and leave it on for 15 minutes. You will observe how papain works, an enzyme present in papaya that works by breaking the hair follicle and delaying hair growth.
If you want to check the results of these treatments more quickly, we advise you to perform them more than once a week.
5. Egg
Egg white is more useful to remove pubic hair, as when drying on the skin it simulates the effect of waxing. In addition, it softens the skin, reduces pores, and acts as a powerful skin tightening treatment.
To start making this homemade depilatory wax, separate the yolk from the egg white and keep the white. Add two tablespoons of honey until you get a creamy paste. Spread a thin layer of this product over the private part with a brush and let it dry completely. Finally, pull the dry mixture firmly to remove hair.
6. Chickpea flour
This product is used by oriental women in a traditional way to remove unwanted hair. In addition, the following remedy is also prepared with yogurt and turmeric to lighten the skin.
Mix two tablespoons of chickpea flour and a small tablespoon of turmeric in a bowl. Add a small spoon of natural yogurt and stir until you get a smooth paste. Apply to the pubic hair to be waxed and leave it to act for around 20 minutes, then remove it with warm water or cotton pads soaked in water.
To sum up
Removing pubic hair is a personal decision and does not have any health benefits as such. You can try many methods to depilate this area from the comfort of your home. Whether you want to remove the hair from the surface, remove it at the root, or prefer a semi-durable solution. Most importantly, find a hair removal method that meets your specific needs.
Above all the methods, at-home IPL laser hair removal devices like MissPeachy are much less risky for your skin but have an almost permanent result of public hair removal. Similar to laser hair removal, MissPeachy IPL device uses pulsed light to damage the hair root and hinder regrowth. So investing in a MissPeachy IPL hair removal machine is your best way to remove pubic hair at home.