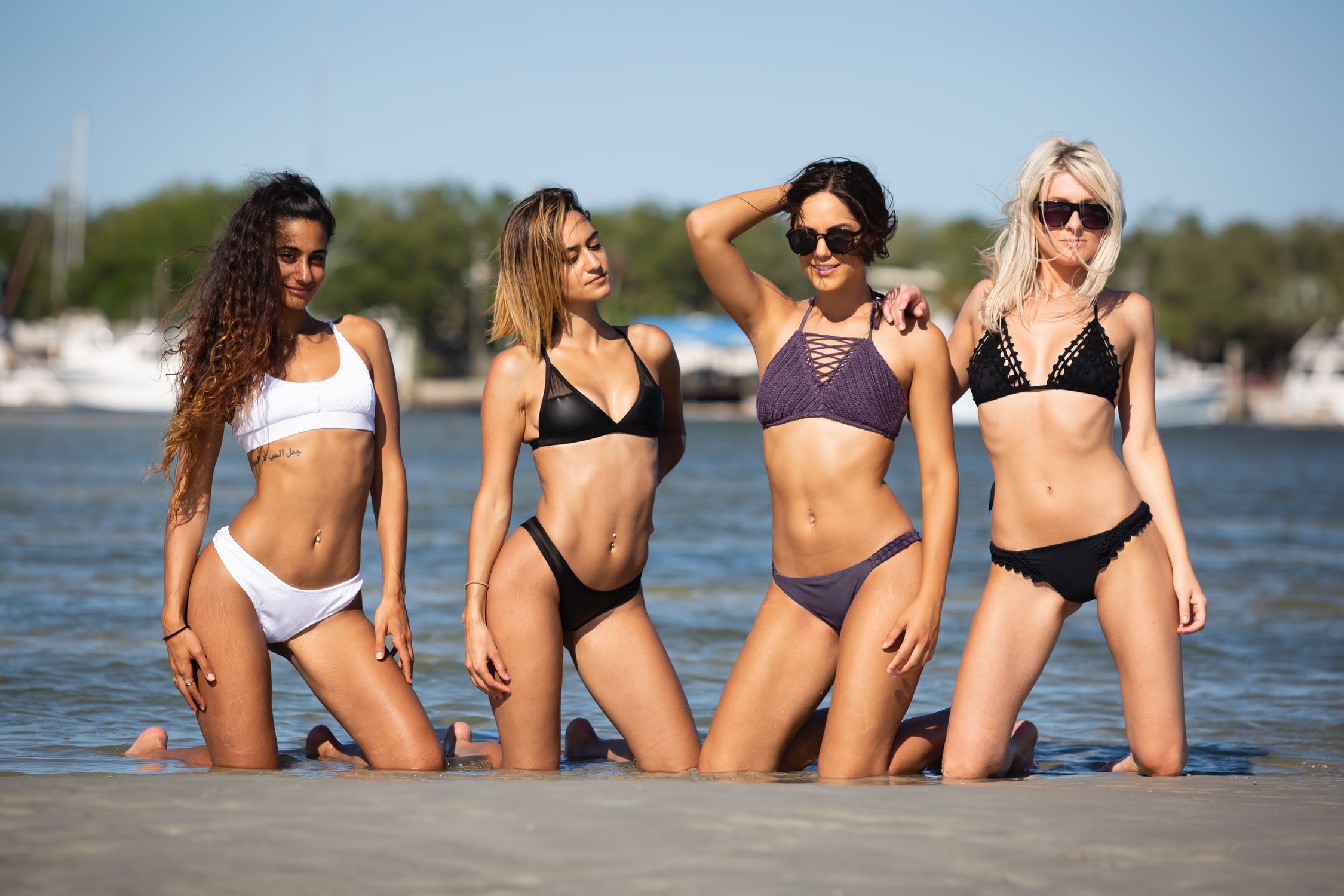 Whether for the reason of hygiene, comfort, or aesthetics, more than half of women and men regularly remove their pubic hair partially or totally. This is why the many methods of hair removal are becoming increasingly popular. Many opt for classic hair removal methods such as waxing or shaving. A major disadvantage of these methods, however, is that the hair always grows back and skin irritation can occur.
Are you looking for a better hair removal option? You should turn to Brazilian laser hair removal for its safety and effectiveness. But what is Brazilian laser hair removal? How much does each session cost? Just keep reading!
What is Brazilian laser hair removal?
Brazilian laser hair removal is a safe and long-lasting method that uses laser technology to remove all hair in the pubic region or leave a little hair in the front for decorative purposes, perhaps a triangle or a line or even a heart, it all depends on your taste.
Here are some popular Brazilian styles:
Full Brazilian (Hi Hollywood): all pubic hair is removed, including the labia area and around the anus, but the buttock hair (cheek) is not included.
Regular Brazilian (Bikini line): hair is removed along the panty line
Brazilian with a landing strip (French bikini): all hair is removed from the front, except a small strip
Brazilian with a triangle (extended Bikini): this type removes all of the bikini line hair but takes it deeper around the legs, leaving a little triangle on top.

Bikini vs Brazilian laser hair removal
The Brazilian laser hair removal and bikini are two ways to eliminate all or part of the unwanted hair growth in the private part. Both have slight differences that we think you should know to choose the most suitable for you.
Bikini covers 3-4 inches on the inner thigh around the underwear line on top and sides. The Brazilian includes more area than a bikini treatment because it covers the front hairs on the bikini line, labia, anal areas as well.
Both are safe and effective ways to remove or reduce hair so that you can look and feel better when wearing your bathing suit.
Brazilian laser hair removal before and after
Are you wondering what kind of results you can expect from bikini area or Brazilian laser hair removal treatments? Check out the following before & after photos shared by doctors: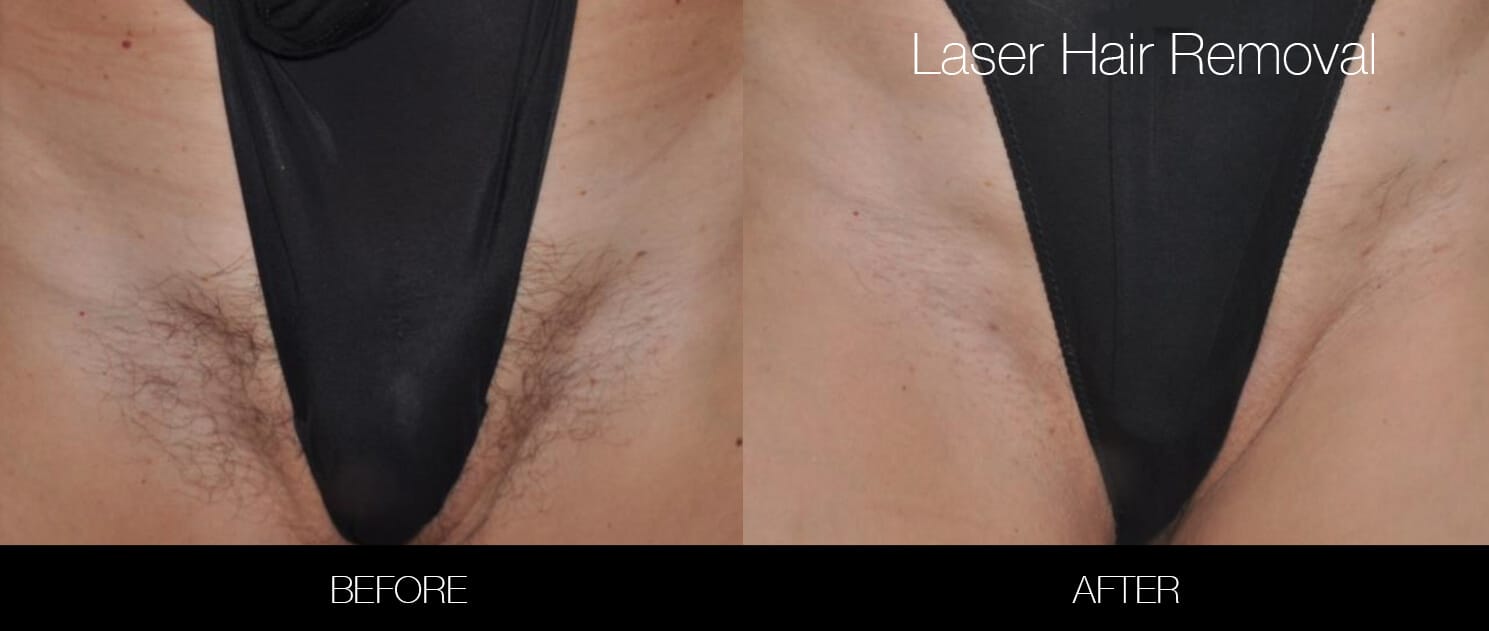 Source from spamedica.com
Brazilian laser hair removal cost in the USA
The prices of Brazilian laser hair removal for men and women are different. And their value depends on many different factors, including the size of the treated area, the quality of laser machine used, the number of sessions required, the location of the clinic you choose to go to.
On average, the Brazilian laser hair removal cost is between USD 350 and USD 500. Oftentimes, the standard cost of laser hair removal can be cheaper than year-round waxing. Check out how much does laser hair removal cost on different body parts in detail.
The average cost of Brazilian laser hair removal for women:
| | | |
| --- | --- | --- |
| Treatment Area | Single Treatment | Package of 6 Treatments |
| Bikini Line | $110-$135 | $396-$486 |
| Full Bikini | $150-$184 | $540-$662 |
| Ext. Bikini | $200-$235 | $720-$846 |
| Full Brazilian | $250-$335 | $900-$1278 |
The average cost of Brazilian laser hair removal for men:
| | | |
| --- | --- | --- |
| Treatment area | Single Treatment | Package of 6 Treatments |
| Bikini Line | $150-$184 | $540-$662 |
| Full bikini | $190-$224 | $580-$1002 |
| Full Brazilian | $290-$375 | $940-$1308 |
How many laser hair removal treatments for Brazilian
Hair constantly goes through growth cycles. The hair only reacts sensitively to the laser beam treatment in the growth phase. Therefore, several treatments are required to achieve an optimal and long-lasting effect.
Usually, 6-8 treatments are sufficient to remove 80 to 95% of the hair in this area and the interval should be at least 4 weeks. Pubic hair is usually dark and thick, which makes it difficult to remove and requires more sessions. It must also be taken into account that this area has a greater hormonal influence than others, which makes it necessary to take a session from time to time since the growth of new hair is common.
How does laser hair removal work?
The laser directs high-energy light of a certain wavelength through the skin to the hair roots (follicles). The pigment melanin contained in the follicle absorbs the laser light and passes it on to the surrounding cells, which converts it into heat energy. The cells reach a temperature of around 70 degrees Celsius, which causes lasting damage.
The root cells are no longer able to supply the associated hair and promote its growth - existing hair falls out, new hair cannot grow back.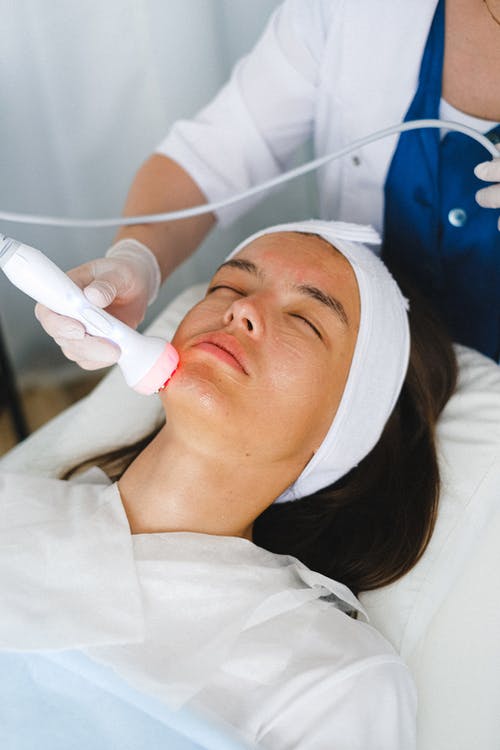 Who can get Brazilian laser hair removal?
Brazilian laser hair removal, however, is not suitable for all hair types. You can only laser away dark hair. Light blonde, gray and white hair contains too little or no melanin so that it cannot absorb the light.
If, on the other hand, the skin is very dark, the laser light does not even reach the hair root but is absorbed on the surface of the skin, which can lead to laser hair removal burns. Even very thin hair and hair fluff cannot be removed by laser. The hair must have a certain thickness so that the laser beam can even detect it.
Brazilian laser hair removal benefits and side effects
Laser hair removal is one of the most demanded treatments in beauty salons. But do you really know what are the benefits and side effects of Brazilian laser hair removal compared to conventional methods?
Benefits
● Safe: One of the main criteria for choosing this option is entrusting this task to an expert team, with knowledge and practical experience in carrying out this beauty service.
● Painless: Some treatments such as Brazilian wax fucking hurt bad and we cannot regulate pain. Luckily, laser hair removal machines can be adjusted to your tolerance if you feel excessive discomfort. Meanwhile, you will realize that, as each session passes, the discomfort will be less.
● No ingrown hair or vag stubble: Laser hair removal is recommended by dermatologists to combat folliculitis, stubble, and ingrown hair. On many occasions, these problems arise from the use of methods such as wax or razor. The hair is embedded within the skin and generates boils that can become infected. By permanently destroying hair follicles with laser hair removal, the possibility of suffering from folliculitis and ingrown hair is also eliminated.
● Long-lasting: Blades, wax, and other traditional methods do not prevent hair growth, whereas lasers do. With each subsequent laser treatment, you can definitely find your hair grow back softer and thinner. After you're finished all of your sessions, 90-95% pubic hair will be removed and the results will last for at least two years.
Side effects
Although the methods are advancing and innovating, the side effects of laser hair removal can affect people depending on their skin. For these effects to be minimal and mild, a guideline of precautions must be followed before undergoing a laser treatment, such as fetching licensed technicians, hydrating the skin, and avoiding sunbathing three days before and after doing the treatment.
There may be temporary laser hair removal side effects on the skin that do not cause any long-term damage such as the following:
● Very mild pain or tingling
● Swelling of the follicles
● Redness
● Bruises
● Bleeding
● Itch
Although they are mild effects, for better treatment and solution, in any case of any symptoms, consult your center and they will advise you to take care of your skin as it should.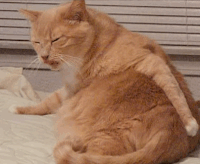 What should I prepare for Brazilian laser hair removal?
Since Brazilian laser hair removal can quickly lead to skin injuries, especially burns, if used improperly, you should always put yourself in the hands of an experienced dermatologist.
There are a few things you should consider before starting treatment:
● You should avoid sunbathing or going to the solarium three to four weeks before Brazilian laser hair removal, as tanned skin absorbs the laser light so that it does not reach the hair roots.
● At least 14 days before the Brazilian laser hair removal, you must no longer wax, pluck or epilate the pubic hair. You should also avoid depilatory or bleach cream because the laser needs visible hair as a light guide.
● You should shave your private area the day before Brazilian laser hair removal. The hair should be a maximum of 0.5 millimeters long so that the light energy does not fizzle out on the skin. In addition, the treatment of long hair is much more painful.
● The laser treatment is usually not perceived as uncomfortable. However, if you are particularly sensitive to pain, please speak to your doctor beforehand.
How long does Brazilian laser hair removal take?
The hair removal with the laser itself is really done very quickly. A session of full Brazilian laser treatment usually takes about 5-10 minutes. So you can even go to the beauty salon during your lunch break.
Is Brazilian laser hair removal painful?
Does laser hair removal hurt? Laser hair removal is painless compared to a Brazilian wax. The first treatment is quite tingling, depending on how thick your hair is and where it is done. The less hair you have, the more comfortable it will be. The genital area is really disgusting, but it's bearable. It feels like some kind of sting and is commonly described as a rubber band that snaps against your skin. However, it only stings for a millisecond - which is exactly the time it takes for the laser to aim at the hair follicles (which of course means it hits each hair follicle). While your skin may be a little red and puffy after the procedure, you shouldn't feel any pain in the area when you leave the clinic.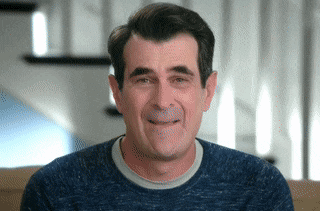 Brazilian laser hair removal aftercare
In the following weeks, the treated hair will gradually fall out. The timing of your treatments will dramatically affect the result due to hair growth patterns.
The treatment area may appear "burned" after treatment. Recovery cream (after laser treatment) and cold compresses relieve the discomfort and swelling. Avoid applying makeup to the area. While it is unlikely that bubbles will appear, stay away from the sun. Use at least SPF 30+ sunscreen on the treated area to avoid complications as your skin will be particularly sensitive to the sun for 48 hours after treatment.
Is Brazilian laser hair removal too expensive or embarrassing for you?
Do you want to get laser hair removal but think it's so expensive? Do you feel embarrassed and uncomfortable about having laser hair removal in the Brazilian area no matter how much you prepare? The good news is there is an at-home alternative to laser hair removal - an IPL hair removal device. It is significantly cheaper in proportion and, above all, you can remove hair down there from the comfort of your home.
Both the laser and IPL use light pulses to permanently remove hair. Unlike laser, IPL covers a wide range of wavelengths, which makes it possible to adapt the device through the use of different filters to the characteristics of each person's hair and skin. In addition, each shot covers an area of 3​​ c㎡, so more hair is removed in a short time. Developed by experts, IPL devices are completely safe and widely used for years in treating different body parts, even private parts. Associated with minor risks, IPL devices are low-energy and less precise than laser, so they require a greater number of sessions to achieve permanent results.
The most important point is that these devices must be of high quality for the result to be good. MissPeachy IPL laser hair removal handset, as the most effective and safest one, is your best choice to treat Brazilian hair as well as bum hair at home. This FDA-compliant IPL machine offers noticeable hair reduction in only 4 weeks and up to 95% hair reduction in 7 weeks. With 7 power options, MissPeachy indicates the most comfortable setting for your skin tone. Besides, it has unlimited flashes for ten years of use.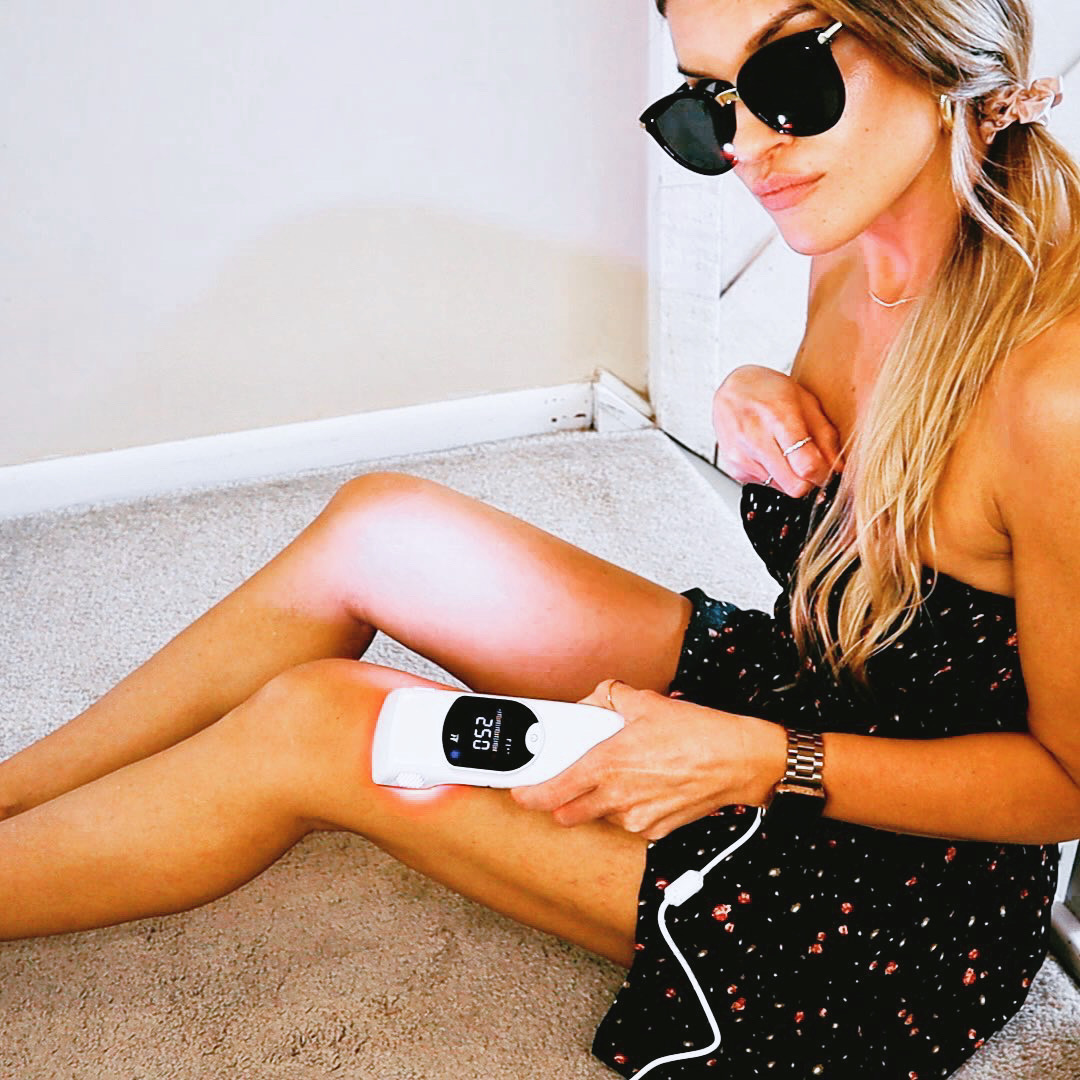 You can now get a MissPeachy IPL hair removal device for only $199 with $100 off and an additional $20 off your first order. This is the cost of a session of Brazilian laser hair removal. Don't hesitate to grab our best seller!